If you want to know how to decorate a small garden, in these photos you will find inspiration and tips to enjoy it as if it were XL.
1. HOW TO DECORATE A SMALL GARDEN WITH FLOWERS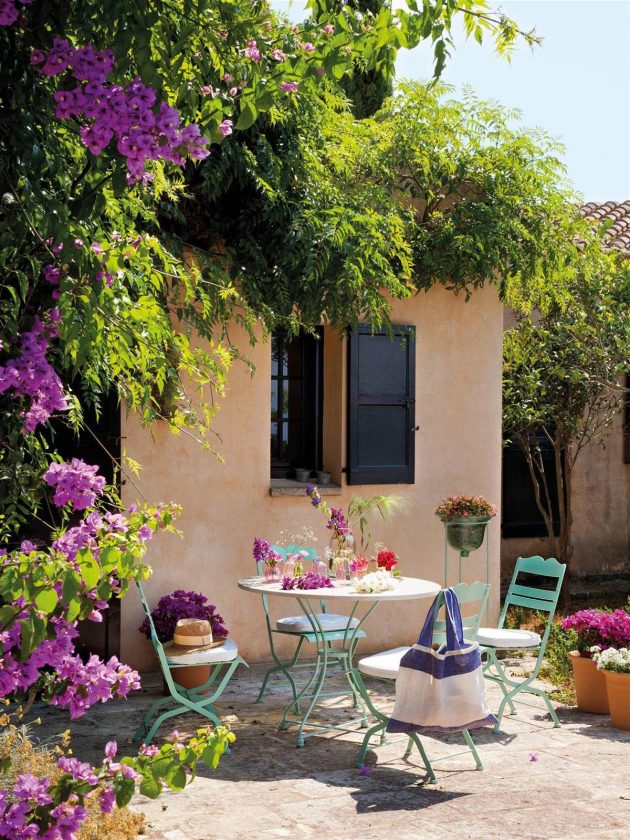 They fill any space with color, aroma, and life. And more in a small garden! Flowering vines such as bougainvillea, wisteria, or jasmine are good options that also fill the environment with a delicious aroma. Another alternative is to place large planters with azaleas or hydrangeas, combined with smaller pots with daisies and lavender. You will have a mini garden of hundreds of colors!
2. WHEN THE GARDEN IS INDOORS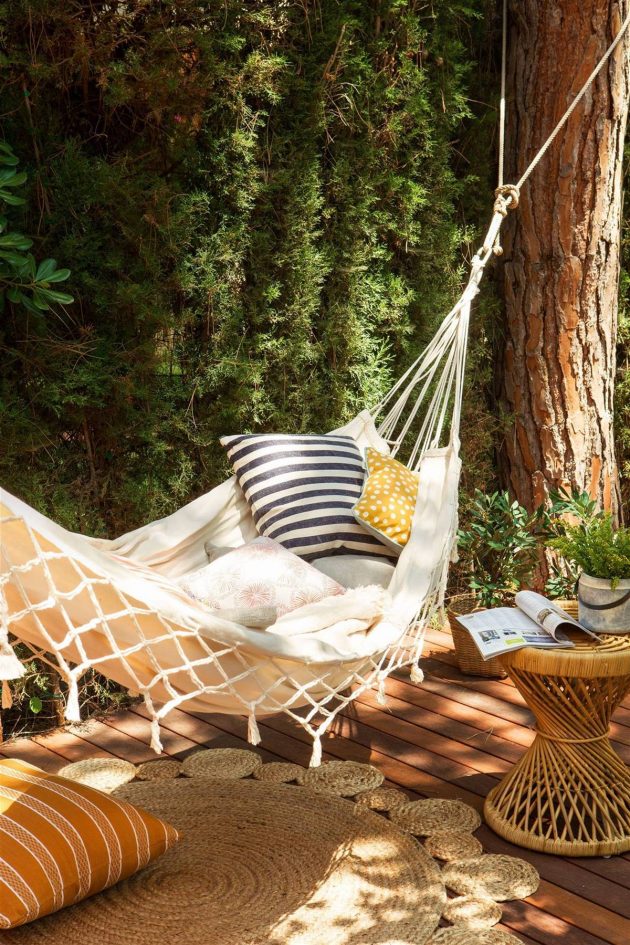 Patio, terrace, or interior garden. Call it whatever you want. They stand out because they are safe from prying eyes and protected from the wind and large air currents. What how to decorate a small indoor garden? Our recommendation is that you make it an area of ​​your home to disconnect and relax. A hammock can be an option, but so is placing artificial grass and turning it into a small oasis in connection with the interior of your house.
3. OUTDOOR GARDEN? BET ON PRIVACY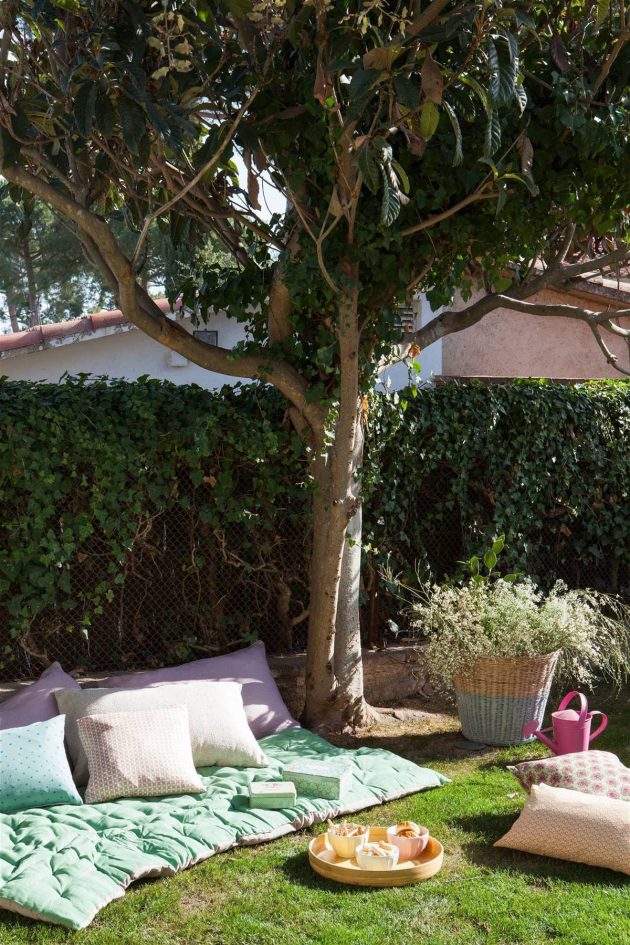 Even if it is small, if your garden faces the street or is seen from other homes, bet on using plants to ensure privacy. It will take a few years to grow and become a nice green wall that protects you, but such a result is worth the wait. If you want a quick fix, choose hurdle or lattice.
4. TURN IT INTO A SOLARIUM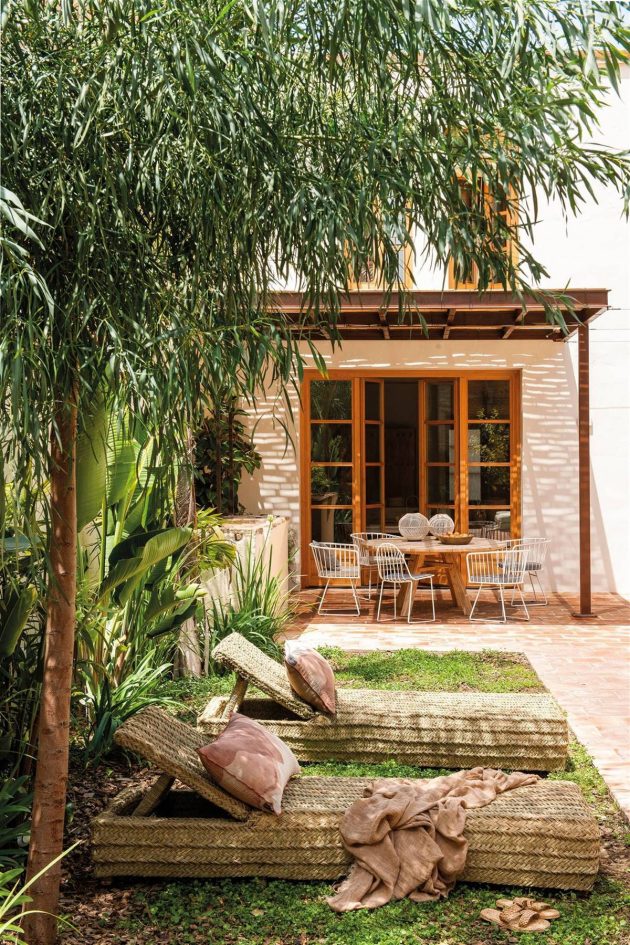 If you are short of space in your mini garden, you should prioritize its use. Sometimes it is better to use it for just one thing and thus avoid a crowded garden full of junk. The option of placing only two sunbeds, as in the photo, we love. And much more if they are as beautiful and appetizing as those made of raffia. A patch of grass can be much more than that with the right furniture.
5. HOW TO LIGHT A SMALL GARDEN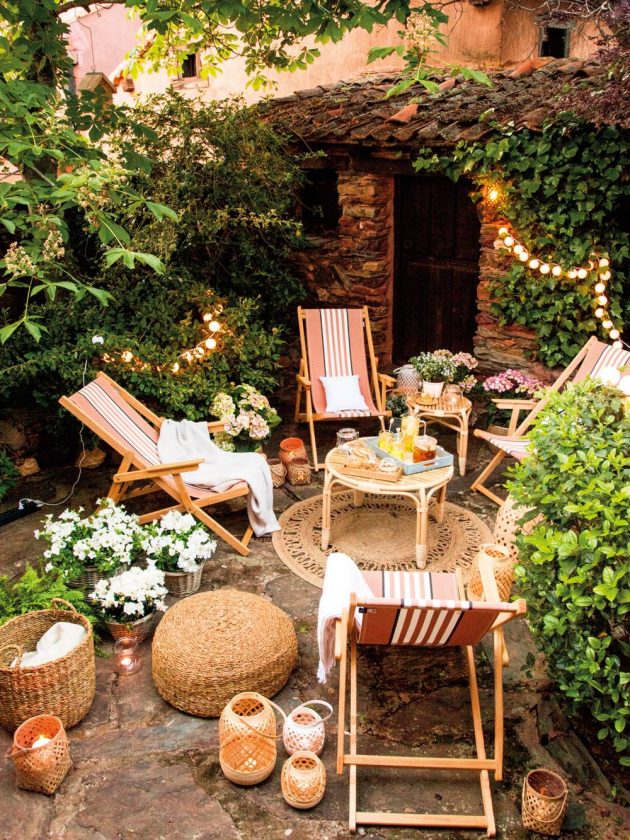 To have more floor space, avoid floor lamps or those that are too bulky. They will eat up space and can be dazzling. The most appropriate in a small garden is to place string lights. They are great for creating mood lighting and a very cozy atmosphere in the evening.
6. COUNTRY INSPIRED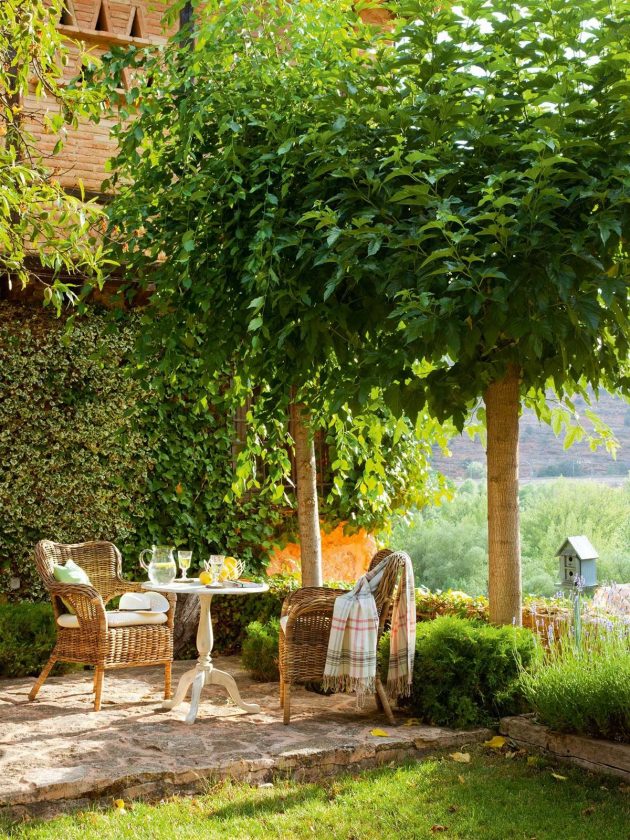 Or the best idea to decorate a small outdoor garden! Because it couldn't be otherwise: with those views! Squeeze the atmosphere that is breathed in the field so that the decoration of your garden does not clash with its surroundings. A few wicker armchairs are a good place to start. Then add a table type nightstand – with a foot that is divided into three legs – in white. The set does not take up too much space and you can continue to enjoy a spectacular landscape from your small garden.
7. A SMALL GARDEN ON THE STAIRS
When a garden is small, you have to look for any resource to make it more welcoming. So if the access is through a ladder, don't forget to integrate it with the rest of the decoration. Add some potted plants and some lights in which to place some candles. You will see how romantic and charming!